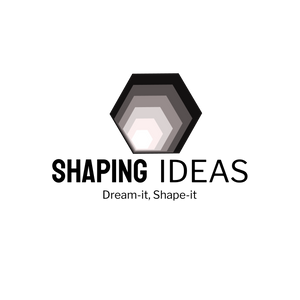 Something About us!
Welcome to Shaping Ideas Store!

The world we live in moves fast, and we are surrounded by mass-produced objects. Our mission is to capture the essence of uniqueness - to achieve this we are constantly experimenting with different materials. Inspired by the natural world, simple geometry and current trend styles, we've developed a style of our own.

The Shaping Ideas online store is based on Long Island, New York, United States. Together, my two daughters, aspiring entrepreneurs in interior design, architecture and marketing, and me, a Product Design Engineer, have built a design and production studio specializing in Eco-friendly, handcrafted concrete home decor, housewares, and office accessories.

For us, creating with concrete felt like a natural thing to do. We strive to create unique items that are both aesthetically pleasing and functional art.

I am a Master craftsman with 40 years of experience as a Product Design Engineer. My advanced education and apprenticeships in Europe provide me with unique and specialized training and expertise in mold-making. Therefore our molds are not manufactured on conveyor belts and our products are not mass produced. Each piece is individually cast from a handmade mold that I conceptualized, designed and made myself.

Each item for sale by ShapingIdeasStore is individually handcrafted by our team - nothing is outsourced - everything is done in house by my daughters and me - and is 100% made in America.

Thank you for taking the time to learn about us and for visiting our store.

We hope you enjoy our products!

Individually Handcrafted

Made to Order

Special Orders Upon Request

No Outsourcing

100% made in America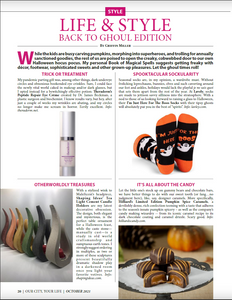 Newly featured in New York LifeStyles Magazine October 2021
Let customers speak for us